General magazine submissions are always free. We currently pay $15/poem and  $15/400 words for prose. Ruminate firmly believes in paying our contributors, and we are working hard to increase the amount we pay them. We only accept submissions that are previously unpublished, and we do accept simultaneous submissions. If you agree to allow Ruminate to publish your work, we will receive first serial rights.
Before submitting, we strongly recommend ordering a copy of the magazine in order to better understand the type of work we publish and to tailor your submission accordingly. If you are interested in receiving writing feedback from the Ruminate staff, please review our writing critique sessions. We also ask all artists and writers previously published in Ruminate to wait two reading periods before submitting again. We ONLY accept online submissions, as our readers are spread across the country. Any submissions made by postal mail or email will not be considered. Please wait for a response to your submission before sending us more work.
A word about our faith perspective: The Ruminate editors are seekers and people of faith from the Judeo-Christian tradition. We are often asked if we only publish "religious" work. The answer to that is no. We believe that a good word, a real story, or a perfect brushstroke can be spiritual acts expressing the beauty, creativity, and ironies of the human experience. So, we often publish work that has no overt or obvious connection to faith or spirituality because we believe that the good work, itself, is spiritual, without any mention of God in the actual content. Ruminate also welcomes submissions that both subtly and overtly engages faith from all the world religions.
We know that sharing your art is a brave act–we look forward to seeing your work!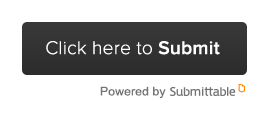 Reading Periods for General Magazine Submissions
To submit your work, please use our online submission form below.
Our response time is approximately 3-4 months.  If you still haven't heard from us after four months, feel free to contact us.